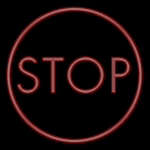 'Corrs For Thought' is now closed. Thank you to all who have visited over the years. Certain aspects of the site are still available (see links below) but it will not be updated again. The guestbook is also available if you wish to sign.
Thank you again for visiting.

Corrs Pictures
FNF Lyrics
TOC Lyrics
Non Album lyrics
Biography
Concert Reviews
Message Board
Sign My Guestbook
View My Guestbook
View Previous Guestbooks



For more info on the band please join the mailing list.....


Click to subscribe to corrs_list
To view this page properly....download the main font that is used